What Are Dental Implants?
Dealing with missing teeth is important to the overall wellness and function of the smile. To City, ST patients productively contend with extracted or lost teeth, Dr. Dentist Two is very excited to provide lifelike dental implants to accomplish tooth restoration. A fixed implant comprises a metal post that acts as a substitute tooth root. A unique crown, bridge, or denture takes the place of the observable part of the missing tooth or many teeth. When you are dealing with missing teeth or need a tooth extraction, come in for a checkup at DentalWorks - Hyperlingo and discover your fixed implant options.
Reviews
"They are a very professional dental practice. I am glad that I go there."
- F.R. /
Google /
Apr 16, 2020
"first time patient, they were very nice. helped me get all done what needed on that day. I need a lot done. I didn't felt judged or made to feel bad. They were very efficient and detailed in there work."
- L.W. /
Google /
Mar 06, 2020
"DentalWorks were able to get me in on a Saturday and help with my tooth pain. The staff was friendly and helpful. I'm very grateful for DentalWorks and the help they provided me!"
- A.Q. /
Google /
Dec 15, 2019
"DentalWorks were able to get me in on a Saturday and help with my tooth pain. The staff was friendly and helpful. I'm very grateful for DentalWorks and the help they provided me!"
- T.T. /
Google /
Dec 08, 2019
"I have seen 2 dentists in this office and both were extremely attentive. I have never had dentists that pay such great attention to all of the needs at that visit and prepare and offer information for future care and health. The whole staff is very thorough and kind. I have had a wonderful experience and will continue to visit this office for my dental needs."
- D.W. /
Google /
Jul 14, 2019
Previous
Next
Benefits of Dental Implants
Dental implants are generally chosen because of the vast number of wellness benefits they supply. As tooth restorations, oral implants:
Merge with the jaw to help keep up jawbone health and strength
Could enhance your confidence with speaking and when your teeth show
Do not make use of neighboring teeth to stay in position
Serve as a reliable option
Seem like real teeth in function and visual appeal
Yield increased jaw force and lifespan of tooth substitutes
Make way for the consumption of a diverse diet
Oral implants can replace any quantity of deteriorated teeth, from a single tooth to several teeth. You may qualify as an appropriate candidate for dental implants if you have experienced tooth loss, require tooth extractions, or are unhappy with your existing restoration. To function, dental implants call for adequate jawbone mass, healthy gums, and a good oral environment. In some cases, people could have to have other treatments before they are thought of as great candidates. Implants may not be ideal if you are pregnant, use tobacco products, or have particular health problems. During your appointment, can help you find out if dental implants are right for you and your needs.
What Is the Treatment Process?
The technique for dental implants comprises the precise placement of the post and the attachment of a natural-looking oral replacement (such as full-arch dentures,, or). Once your mouth is ready for treatment, it will be dulled with oral anesthesia. Sedation services might additionally be utilized to you feel more comfortable throughout your visit. The fixed implant will be expertly placed within your bone at a certain spot and allowed time to merge with the jaw through a process referred to as osseointegration. As soon as the treatment area has completely recoveredtypically at least 6 months later, will place a unique implant denture, crown, or full-arch piece and analyze the alignment of your jaw.
Recovery Following Implant Placement
Individuals who get this operation could notice minor puffiness, discoloration, and pain around the treated area. Physician-provided or drugstore pain relievers and cool compresses could help address any post-op aches or pains. When the titanium post has merged with the jaw and the special restoration is attached, it's necessary to keep up with a great oral hygiene program with effective brushing and flossing practices. When people visit DentalWorks - Hyperlingo for their twice-yearly dental appointments, our team will use fine dental tools to polish their dental implants and assess the condition of their restorations.
Insurance Coverage for Implants
Your dental implant procedure or replacement may be paid for by insurance, which varies by your coverage. Our financial team will contact your carrier and help you fully utilize your benefits prior to figuring out any personal costs. At DentalWorks - Hyperlingo, we strive to help you get excellent services for your oral health and accept a variety of simple payment alternatives, including low-interest financing plans.
FAQ About Dental Implants
#1: What are dental implants?
Dental implants are designed to replace missing teeth. Made of titanium, they are the longest-lasting tooth replacement solution available.
#2: How are dental implants placed?
Dental implants are composed of small titanium posts that replace the roots of missing teeth. The posts are inserted into the jawbone where they fuse with the bone for several months before being permanently crowned.
#3: How many teeth can be replaced with dental implants?
Dental implants can replace a single tooth, multiple teeth, or a full arch.
#4: Who is a good candidate for dental implants?
Patients who are missing a single tooth, multiple teeth, or all of their teeth are candidates for dental implants.
#5: Are dental implants removable like dentures?
Dental implants are permanently fused into the jawbone and can not be removed like dentures.
#6: How long do dental implants last?
When properly maintained with daily brushing and flossing as well as regular dental check-ups, it is possible for dental implants to last a lifetime.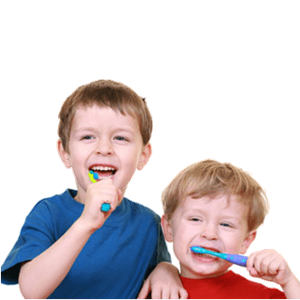 Lifelike Results for Your Smile
Due to the developments in today's dental services, there are several ways to take on missing teeth with the seamless look and abilities of oral implants. is pleased to give implant denture, crown, and bridge solutions as reliable tooth replacements to City, ST men and women. To find out about your possibilities for restoring extremely compromised or missing teeth, plan your checkup at DentalWorks - Hyperlingo at your earliest convenience.
Related Procedures
Related Posts