To repair and protect chipped teeth, discolored enamel, considerable decay, and different issues, dental crowns sit over the visible portion of the tooth. At DentalWorks - Secor Square in Toledo, OH, crowns (also known as caps) are tough, lasting covers that fit closely over the visible portion of the tooth to cover where a dental cavity is too sizeable to be fixed with a regular filling or if a tooth is damaged and must have protection. Crowns can also be helpful to conceal a different color tooth or adding stability to a dental bridge. Crowns by our dentists at DentalWorks - Secor Square can be metal, porcelain, or ceramic, according to the location of the crown. The back teeth typically are helped by the increased strength of metal, but the front teeth look more natural with porcelain or ceramic crowns, which are dyed to be the same as the patient's natural teeth.
Reviews
"I have seen 2 dentists in this office and both were extremely attentive. I have never had dentists that pay such great attention to all of the needs at that visit and prepare and offer information for future care and health. The whole staff is very thorough and kind. I have had a wonderful experience and will continue to visit this office for my dental needs."
- D.W. /
Google /
Jul 14, 2019
"Appointment was on time. Everyone was very professional and friendly. Any questions that were asked were answered in an easy to understand manner."
- R.Z. /
Google /
Jun 06, 2019
"I could not choose a better place. Everyone there is amazing. I'm very happy 😃"
- O.B. /
Google /
Jun 02, 2019
"I showed up early to my appointment. Was greeted and handled paperwork quickly and easily. Next I went back for x-rays with Reema she was kind and kept me at ease through the entire process. Then I went to my room for my cleaning. Lee Ann was friendly and nice. Even though they were obviously busy and overwhelmed they Reema and Lee Ann didn't let that bother them. Finally I met my dentist I believe, she was a young dark haired woman. She was more straight to the point and doesn't sugar coat her observations, but she tells you the truth.All in all I had a fine experience with the office."
- M.S. /
Google /
Mar 31, 2019
"the staff are very friendly and helpful"
- C.S. /
Facebook /
Jan 25, 2019
Previous
Next
To make a personalized crown, our dentists first ready the tooth by filing off a slender layer of enamel, and then taking digital X-rays and molds of the tooth, which will be taken to the nearest dental lab. A temporary crown may be used to cover the tooth while the permanent, custom crown is being made. As soon as the permanent, custom crown is returned to DentalWorks - Secor Square in Toledo, OH, our dentists will carefully fit and set the crown on top of the tooth. Our dentists will alter the crown for a more comfortable fit.
Some patients will feel brief tenderness or sensitivity to hot and cold, although most patients will not feel any soreness after the crown is placed. With ideal home care and routine dental cleanings and exams, a dental cap will stay in place for anywhere from 10 - 40 years, depending on the material and placement of the crown. Some patients may have a cavity or infection will develop below the crown, which will need a root canal treatment or a different procedure.
If the dental cap is regarded as medically necessary, dental insurance companies may cover some or most of the bill, so our office staff at DentalWorks - Secor Square in Toledo, OH will talk with the insurance to estimate their coverage and then the patient's portion of the costs. Estimated billing, payment options, and financing plans are available at our office in Toledo, OH and can be talked about during the patient's meeting with our dentists.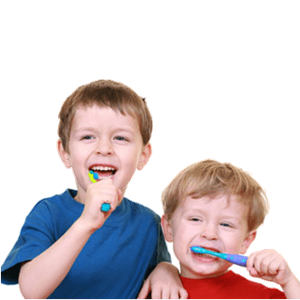 A crown may be used to cover a broken or decayed tooth, plus it can camouflage a discoloration or cosmetic flaw. To help the appearance or health of a single tooth, schedule a consultation with our dentists at DentalWorks - Secor Square in Toledo, OH and determine if a dental cap is a good option for your needs.
Related Procedures