Looking for urgent help for a dental emergency can be a stressful, painful hassle. Unforeseen dental emergencies can result from sports accidents, physical altercations, falling over something, or just chewing hard foods. and their highly skilled staff provide fast emergency dentistry in a caring setting. We routinely address a range of pressing dental problems for City, ST patients, such as damaged fillings, toothaches, and dislodged or fractured teeth. A dental won't necessarily trigger pain right away; therefore, it's crucial to get your teeth examined for any hidden. At DentalWorks - Hyperlingo, we always strive to offer urgent treatment as quickly as possible.
Reviews
"They are a very professional dental practice. I am glad that I go there."
- F.R. /
Google /
Apr 16, 2020
"first time patient, they were very nice. helped me get all done what needed on that day. I need a lot done. I didn't felt judged or made to feel bad. They were very efficient and detailed in there work."
- L.W. /
Google /
Mar 06, 2020
"DentalWorks were able to get me in on a Saturday and help with my tooth pain. The staff was friendly and helpful. I'm very grateful for DentalWorks and the help they provided me!"
- A.Q. /
Google /
Dec 15, 2019
"DentalWorks were able to get me in on a Saturday and help with my tooth pain. The staff was friendly and helpful. I'm very grateful for DentalWorks and the help they provided me!"
- T.T. /
Google /
Dec 08, 2019
"I have seen 2 dentists in this office and both were extremely attentive. I have never had dentists that pay such great attention to all of the needs at that visit and prepare and offer information for future care and health. The whole staff is very thorough and kind. I have had a wonderful experience and will continue to visit this office for my dental needs."
- D.W. /
Google /
Jul 14, 2019
Previous
Next
Candidates for Emergency Dental Care
can be affected by a dental emergency. Common emergencies include acute oral discomfort, knocked-out or fractured teeth, developing an abscess, lost restorations (such as fillings and crowns), oral bleeding or swelling, and any mouth-related injury. Obtaining the emergency dental treatment required as quickly as you can is the most reliable method to alleviate oral discomfort and preserve your oral health. Sometimes, it can the between salvaging and losing a tooth. Since even insignificant chips and sensitivity can indicate worse concerns if neglected, it's important to call DentalWorks - Hyperlingo immediately for any variety of dental emergency.
What To Expect During Your Visit
The requirements for care for emergency dental concerns will vary for every patient. During your visit, will fully assess your specific concerns before rendering a diagnosis. Oral x-rays might be needed to check for unobserved injury, like to the jawbone and roots of your teeth. Once we learn the degree of your oral issue, we will go over your needs for treatment. At DentalWorks - Hyperlingo, the primary purpose of an emergency dental visit is to alleviate dental pain and resolve any damage. We want to restore the function, appeal, and general health of your teeth as soon as possible. However, follow-up therapies could be required.
Recovery Following Urgent Dental Care
As part of your exam at DentalWorks - Hyperlingo, someone on our highly skilled staff will provide you with recommendations on the optimal methods to tend to your mouth, depending on your particular dental emergency. might write you a prescription for an analgesic or to reduce inflammation. After your dental emergency is addressed, our team can give you tips on how to safeguard your mouth from additional damage, which could include wearing a personalized nighttime mouth guard. Keeping up with daily dental hygiene routines is imperative while you recover. We will monitor your recovery when you come in for your regular dental exams.
Insurance Coverage for Emergencies
Most or all of your dental emergency appointment could be paid for by your dental insurance plan. Our experienced administration staff can help you in maximizing your plan and let you know of any potential out-of-pocket expenses. To help make urgent dental treatment more affordable, DentalWorks - Hyperlingo is pleased to accept many types of flexible payment plans.
FAQ ABOUT DENTAL EMERGENCIES
What is considered a dental emergency?
A dental emergency is an issue that needs immediate treatment to stop bleeding, alleviate severe pain, or save a tooth that may broken, cracked, loosened, or is knocked out. A dental emergency also applies to severe infections or an abscess in the mouth.
What should you do if you have a tooth knocked out?
If your tooth is knocked out, it is important to save the tooth so it can be reattached by your dentist. Handle the tooth by the crown, not by the root, which is the pointed part on the bottom. Touching the root of the tooth can damage important cells that are needed to reattach the tooth to the bone. Rinse the tooth off, keep it moist, and get in to see your dentist as soon as possible.

Is a toothache considered a dental emergency?
If you think you have an infection that stems from a toothache, you need to call your dentist to be seen so he/she can identify the source of your pain and if needed, treat the infection. You should not try to treat the infection yourself.
How can a dental emergency be avoided?
Dental emergencies can be avoided by taking simple precautions. If you play sports, wear a mouthguard to prevent teeth from breaking or being knocked out. Avoid eating hard or sticky foods that can crack or break your teeth.

Should I go to the emergency room for a dental emergency?
ER doctors, surgeons, and physicians do not practice dentistry. A visit to an emergency room for a dental issue like a toothache or knocked-out tooth may result in a temporary solution such as a prescription to treat pain and/or antibiotics along with a recommendation that you visit a dentist as soon as possible.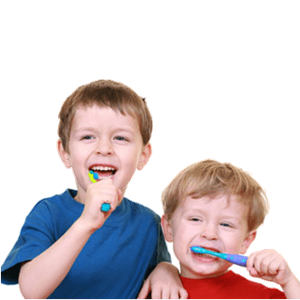 Get Prompt Emergency Dentistry
In situations when a patient needs urgent dental care, DentalWorks - Hyperlingo is happy to lend a hand. and their friendly team work fast to reduce tooth discomfort, take care of dental trauma, and lift any anxiety from emergency situations. For fast, effective emergency dentistry services, contact our City, ST team without delay.
Related Procedures
Related Posts