To help manage oral health problems before they develop, everyone should schedule a dental appointment with our dentists at DentalWorks - Secor Square in Toledo, OH at least once every year. During the personal consultation, our dentists will use a variety of examination procedures to check the condition of the mouth for problematic symptoms of concern. This usually includes a complete oral exam, which involves checking the teeth, mouth, and gums with a visual check and digital X-rays. By offering dental exams, DentalWorks - Secor Square can help children and adults around Toledo, OH take early measures to catch oral health conditions in the early stages. This is the recommended course of action to give the patient a realistic course of treatments that may be easier and lower in cost.
Reviews
"I have seen 2 dentists in this office and both were extremely attentive. I have never had dentists that pay such great attention to all of the needs at that visit and prepare and offer information for future care and health. The whole staff is very thorough and kind. I have had a wonderful experience and will continue to visit this office for my dental needs."
- D.W. /
Google /
Jul 14, 2019
"Appointment was on time. Everyone was very professional and friendly. Any questions that were asked were answered in an easy to understand manner."
- R.Z. /
Google /
Jun 06, 2019
"I could not choose a better place. Everyone there is amazing. I'm very happy 😃"
- O.B. /
Google /
Jun 02, 2019
"I showed up early to my appointment. Was greeted and handled paperwork quickly and easily. Next I went back for x-rays with Reema she was kind and kept me at ease through the entire process. Then I went to my room for my cleaning. Lee Ann was friendly and nice. Even though they were obviously busy and overwhelmed they Reema and Lee Ann didn't let that bother them. Finally I met my dentist I believe, she was a young dark haired woman. She was more straight to the point and doesn't sugar coat her observations, but she tells you the truth.All in all I had a fine experience with the office."
- M.S. /
Google /
Mar 31, 2019
"the staff are very friendly and helpful"
- C.S. /
Facebook /
Jan 25, 2019
Previous
Next
A detailed dental check will proceed with a conversation between our dentist and the patient. We will record a history about the patient's health, including any medical history and current medications. Our dentist will talk with the patient to find out if they have became aware of any oral health changes. To get a accurate picture of the patient's mouth, our dentist will obtain digital X-rays to obtain an image of the mouth. A visual examination of the mouth with probing will also aid in finding signs of oral concerns. The probing instrument will be used to examine the strength of the gums by measuring the depth of the gum pockets and finding areas of inflammation.
If our dentists find any areas of infection during the dental examination, they will work with the him or her about possible dental procedures that may be completed at DentalWorks - Secor Square or at the patient's home. Dental well visits will be recommended so that the he or she can continue to keep up with their overall oral health. If a patient continues to have ongoing symptoms our dentists may advise that the patient consult with a dental specialist.
The benefits manager at DentalWorks - Secor Square will contact the patient's dental insurance company to determine coverage all expected costs prior to the visit. DentalWorks - Secor Square offers credit options to help assist with the cost.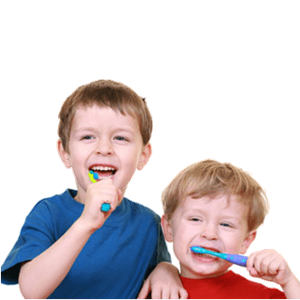 Be sure to get in touch with DentalWorks - Secor Square in Toledo, OH to make your upcoming dental exam and consultation so you can improve healthy teeth and smile. With consistent dental treatments at DentalWorks - Secor Square, our dentists can stay on target with any significant changes. This allow for less hours of time and trouble, as well as avoid an extensive dental therapy.
Related Procedures