About Root Canal Treatment
Damaged and deteriorating teeth are typically treated using a tooth-colored filling or other type of treatment when they are caught and managed in the early stages. But as the bacteria makes it to the center of the toothsometimes called the pulp a root canal is likely required to return dental wellness and save the tooth from extraction. A root canal is an endodontic therapy provided at DentalWorks - Hyperlingo to take out infected pulp tissue and fill the affected tooth to enhance dental health. Dr. Dentist Two addresses infected or structurally deteriorating teeth using delicate root canal therapy and employs sedation techniques to further boost patient comfort. When you have a significantly damaged or abscessed tooth, get in touch with our City, ST facility at your earliest convenience to discover the benefits of modern root canal therapy.
Reviews
"They are a very professional dental practice. I am glad that I go there."
- F.R. /
Google /
Apr 16, 2020
"first time patient, they were very nice. helped me get all done what needed on that day. I need a lot done. I didn't felt judged or made to feel bad. They were very efficient and detailed in there work."
- L.W. /
Google /
Mar 06, 2020
"DentalWorks were able to get me in on a Saturday and help with my tooth pain. The staff was friendly and helpful. I'm very grateful for DentalWorks and the help they provided me!"
- A.Q. /
Google /
Dec 15, 2019
"DentalWorks were able to get me in on a Saturday and help with my tooth pain. The staff was friendly and helpful. I'm very grateful for DentalWorks and the help they provided me!"
- T.T. /
Google /
Dec 08, 2019
"I have seen 2 dentists in this office and both were extremely attentive. I have never had dentists that pay such great attention to all of the needs at that visit and prepare and offer information for future care and health. The whole staff is very thorough and kind. I have had a wonderful experience and will continue to visit this office for my dental needs."
- D.W. /
Google /
Jul 14, 2019
Previous
Next
Are You a Candidate for a Root Canal?
Abscessed tooth pulp may be attributed to extreme tooth decay, a large chip, or an accident. will call for a digital scan and perform assessment to decide if a root canal or another option is needed to alleviate tooth discomfort and regain your wellness.
Usual signs that can signal the need for a root canal are shooting or dull dental aches, other continual dental discomfort, aching while eating, and sensitivity to higher or cool temperatures. You might also notice puffiness focused around the lower face or gum tissues, a large boil on the gums, or darkening of a tooth following an injury.
Advanced solutions are employed to help enhance a patient's relaxation during a root canal. At DentalWorks - Hyperlingo, root canals are done under local anesthesia and could be paired with sedation approaches to allow for greater ease. As soon as the tooth is numb, a rubber dam is set to safeguard the patient's oral structureshe impacted region will be exposed through a small hole made in the top of the tooth. The pulpwhich comprises the nerve center and blood supply inside of the tooth will be taken out, and the area will be modified utilizing special endodontic instruments before being carefully cleaned. will then close off the damaged tooth with an effective material and follow that with a sedative filling to promote the recovery process.
All of the oral pain you were experiencing prior to your endodontic procedure should begin to fade as soon as the root canal is done. Store-bought pain relievers might also be utilized to decrease any discomfort or inflammation that forms following your session. will arrange a check-in visit a couple of weeks later so they can gauge your progress. Teeth addressed with endodontic procedures are at an elevated risk of injury and typically need the defense of a crown when they're entirely healed. A custom-made restoration can then be designed to return the wellness and natural look to the tooth.
Insurance Coverage for Root Canals
Typically, endodontic therapy is covered to some degree by medical insurance plans. A person on our financial team will reach out to your insurance company and give you any leftover out-of-pocket expenses. At DentalWorks - Hyperlingo, our professionals are happy to accept a variety of payment methods and may help you secure affordable dental financing alternatives.
FAQ ABOUT ROOT CANAL THERApy
What is a root canal?
The term "root canal" refers to the tiny, narrow passageways that branch from a central, hollow space in your tooth (called the pulp chamber) down to the ends of the tooth roots. A root canal procedure is used to save the tooth if the soft tissue deep inside of it (also known as the pulp) becomes acutely inflamed or infected.
What causes the need for a root canal?
If the tooth pulp becomes inflamed or infected, the tissue needs to be removed in order to save the tooth and stop the infection from spreading. A root canal is needed when bacteria reaches the nerve either from a large cavity, a crack in the tooth, or trauma to the tooth.
Is a root canal painful?
A root canal normally causes no more discomfort that a filling. The infection that makes the treatment necessary is what's painful because it is inflaming the tissue that has lots of nerves and is very sensitive. A root canal treatment actually relieves this pain.
How long will a root canal last?
With proper care, a restored tooth from a root canal treatment can last a lifetime.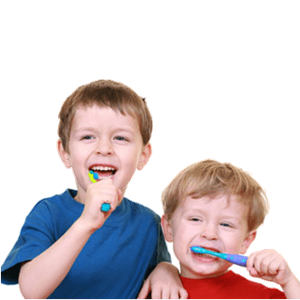 Save Your Tooth and Smile
Diseased and infected teeth might lead to any number of oral and general health problems if overlooked or left untreated. But because of developments in contemporary dental care, a root canal provided at DentalWorks - Hyperlingo could be a good approach to preserve your tooth as well as your oral wellness. Call our office in City, ST to set up a visit with to discover more about our specialized endodontic therapy.
Related Procedures
Related Posts