If a tooth is the reason for extreme infection, pain, or discomfort, it may be deteriorating or injured beyond care and require a dentist to pull out the tooth. An extraction can be needed in an emergency after a trauma or injury or the extraction is also arranged to stop an issue, for example having the wisdom teeth taken out to stop an impaction. A simple extraction is done if the tooth is already above the gumline, but a surgical extraction is performed if the tooth is not fully erupted from the gumline. To aid each patient in understanding if they may benefit from a surgical or simple extraction, our dentists at DentalWorks - Secor Square in Toledo, OH will use digital X-rays and perform a physical exam to identify any issues.
Reviews
"I have seen 2 dentists in this office and both were extremely attentive. I have never had dentists that pay such great attention to all of the needs at that visit and prepare and offer information for future care and health. The whole staff is very thorough and kind. I have had a wonderful experience and will continue to visit this office for my dental needs."
- D.W. /
Google /
Jul 14, 2019
"Appointment was on time. Everyone was very professional and friendly. Any questions that were asked were answered in an easy to understand manner."
- R.Z. /
Google /
Jun 06, 2019
"I could not choose a better place. Everyone there is amazing. I'm very happy 😃"
- O.B. /
Google /
Jun 02, 2019
"I showed up early to my appointment. Was greeted and handled paperwork quickly and easily. Next I went back for x-rays with Reema she was kind and kept me at ease through the entire process. Then I went to my room for my cleaning. Lee Ann was friendly and nice. Even though they were obviously busy and overwhelmed they Reema and Lee Ann didn't let that bother them. Finally I met my dentist I believe, she was a young dark haired woman. She was more straight to the point and doesn't sugar coat her observations, but she tells you the truth.All in all I had a fine experience with the office."
- M.S. /
Google /
Mar 31, 2019
"the staff are very friendly and helpful"
- C.S. /
Facebook /
Jan 25, 2019
Previous
Next
To perform a simple extraction, a local anesthetic is often used to numb the area, then our dentists loosen the tooth and take out the whole tooth from the jawbone. Our dentists will carefully disconnect the tooth away from the gum tissue and ligaments, and finally our dentists will wash and seal the socket. In a surgical extraction, the patient is usually prepared with local anesthesia with sedation or the patient is put under with general anesthesia. To take out the tooth, our dentists must surgically cut all the way through the soft tissue and bone. In some patients, our dentists will cut the tooth into pieces for faster extraction. As soon as the tooth is taken out, the socket will be rinsed and stitched close.
After a tooth extraction, a blood clot will develop in the socket of the removed tooth that the patient should keep hygienic and observe for warnings of infection. Our dentists may suggest over-counter pain medication for any tenderness after the extraction or our dentists may give the patient a prescription painkillers. Patients may want to follow a diet of liquid and soft foods for at least one day after the extraction. Patients will want to be gentle while brushing their teeth to avoid opening the socket while it mends. The gum tissue and bone will begin to heal a week or two after the procedure, although it may be as long as 5 - 6 months before the mouth is entirely recovered.
If the extraction is a medical necessity, some of the cost will typically be covered by insurance. The coverage may be different based on whether the patient requires a simple or surgical extraction, so DentalWorks - Secor Square will determine the patient's benefits and out-of-pocket bill. DentalWorks - Secor Square in Toledo, OH works with several financing plans and our dentists accept several payment options.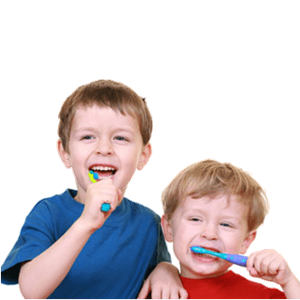 Whether you need your wisdom teeth taken out or if you need an emergency extraction after a trauma or injury, please contact DentalWorks - Secor Square in Toledo, OH to go over your options. Our dentists can help you with simple or surgical extractions to improve your dental health.
Related Procedures